Hello, and welcome
Are you looking for a church that closes to your home in your area or in your city? Well, look no further! Perhaps you are a Christian, and new to the city or new to the area you are living in, or perhaps you are considered of looking for a new church that fit you and your family best. Whatever the reason is, Church Finder will be able to help you with that. Perhaps you are a Non-Christian, and would like to explore more about Christianity - your journey to find the right church is important to us. Church Finder is a perfect church directory to search for all churches nearby in your location.
Firstly, you need to know that God loves you.
John 3:16 For God so loved the world that He gave His only begotten Son, that whoever believes in Him should not perish but have everlasting life.
Secondly, He has an amazing plan for your life, and that plan includes a church that is just right for you during this season of your life.
Jeremiah 29:11 For I know the thoughts that I think toward you, says the Lord, thoughts of peace and not of evil, to give you a future and a hope.
At ChurchFinder.co.nz, we strongly believe and trust that God will give you the right church to call home. We have developed the best tools that enable users to get the best result, we also provide and resources that will be very useful as you find a new right church to call home.
How to Use this Guide
Be prepared to write down your thoughts.  Have a Bible, a pen, and a notebook or journal with you as you go through the Journey Guide. Start today, but don't rush through the Journey Guide.  You can set your own pace, but we recommend completing the Journey Guide in 2 - 4 weeks. If possible, plan on visiting a few churches during the time you are working through the Journey Guide.  The Journey Guide will provide you with some questions to ask yourself and the churches, and help you in evaluating the churches you visit.
Keep the records of churches you have visited and then decide which one is the right for you or your family
You can always give reviews of churches you've visited - that would help others in what to expect when they visit. 
Get access to articles and resources to guide you, on your journey of finding a church you'll love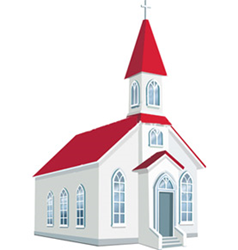 Our mission is to connect people with local Christian churches, and we believe that God has the right church for everyone!